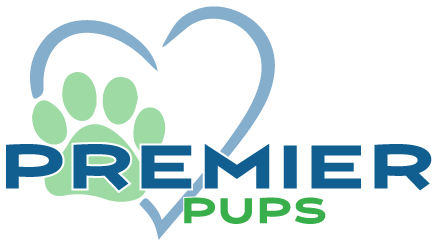 Premier Pups sells well-bred puppies from reputable breeders
11/24/2020 – Johnstown, Ohio:Premier Pups matches owners to a puppy that is right for them. Premier Pups has small breed puppies for sale in Ohio. The puppies are carefully chosen from reputable breeders across Ohio. All breeders are USDA certified and raise the puppies in a healthy environment, where their physical and emotional needs are met. The health, well-being, and temperament of the puppies is extremely important, and the team at Premier Pups works hard to meet these needs. Premier Pups has a variety of small breed puppies for sale including Yorkie, Morkie, Maltese, Pomeranian, and more.
Premier Pups has small breed puppies for sale in the following areas:
Ohio (Columbus, Youngstown, Canton, Cleveland, Dayton, Cincinnati, Toledo, Akron)

West Virginia (Wheeling, Charleston, Morgantown)

Indiana (Indianapolis, Evansville, Bloomington)

Kentucky (Florence, Frankfort, Lexington, Louisville)

Michigan (Ann Arbor, Detroit, Grand Rapids, Kalamazoo, Lansing)

Illinois (Peoria, Springfield, Chicago)

Pennsylvania (Lancaster, Pittsburgh, Philadelphia)
On the Premier Pups website, customers can browse the puppies on the breed page, which includes in-depth details about the small breed puppies for sale, including their mannerisms and characteristics. Customers can also read reviews, browse through a gallery of photos, and find a puppy with a disposition that matches a variety of different lifestyles. All the puppies are fascinating, joyful, playful and graceful.
For more information or inquiries, visithttps://premierpups.com. Feel free to call at +1 740-809-3074 or email at sales@premierpups.com
About Us:
Premier Pups appreciates and celebrates the difference puppies can make in the quality of one's life. It is more than just selling puppies, it is about the entire experience, from start to finish. Premier Pups carefully selects and develops the network of breeders and coaches the clients on how to properly get their puppy settled into their new home. Premier Pups' mission is to deliver the nation's premier puppy adoption experience.
Contact Detail:
Company Name: Premier Pups
Contact Person: Media Relations
Email: Send Email
Phone No: +1 740-809-3074
Address: 13298 Miller Road Johnstown, OH 43031
Country: United States
Website Url: https://premierpups.com/


Source: www.PRExhibition.com