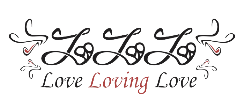 Philadelphia, Pennsylvania Mar 27, 2021 – Cease mindlessly browsing, ENOUGH STOP THE GUN VIOLENCE Remix deserves attention, it's an optimistic call to young people that's infectious, poignant, and uplifting.
Gun violence in America is drawing attention once again due to 2021 shootings at Atlanta area spas and a Colorado grocery store.
For LoveLovingLove Inc., Gun violence in Philadelphia's public high schools had risen so steeply and affected so many, so quickly, it garnered an immediate response, as early as 2007.
LoveLovingLove Inc. is a 501(c)3 nonprofit charity formed by doctors and health coaches to address the rapid rise of gun violence in and around Philadelphia high schools by seeking to address the needs of individuals behaving violently as a result of persistent stress and personal trauma.
The cause of the violent behavior is often overlooked or untreated and the negative behavior is repeated in most cases with "escalation" and more voracity than before. This "escalation" results in violent environments where no one is convinced of their safety and well-being.
LoveLovingLove Inc. developed an innovative space dubbed the "DeEscalation Room" seeking to reverse course from the tradition of punishment for individuals performing violent attacks and stress-triggered outbursts on their peers.
LoveLovingLove Inc.'s "DeEscalation Room" incorporates over 50 years of combined team experiences, consulting physicians and loving caregivers, while addressing seven components of healthy individuals: physical, intellectual, occupational, spiritual, environmental, social, and emotional.
The ultimate goal is to restore health and purpose to all those who visit the room. Individual coaching for parents, group coaching for employees working in high-stress environments, and consulting to juvenile facilities are also included amongst LoveLovingLove Inc.'s extended services.
ENOUGH STOP THE GUN VIOLENCE Remix is the first single by LoveLovingLove Inc. Organizers reached out to admired local and underground musicians expressing the organization's vision, receiving assistance and features from Imah X, Smoke One, King Dillon, Reed Dollaz, Verbosity & the Philadelphia Boys Choir.
Inspired by Boogie Down Productions' song "Self Destruction", ENOUGH STOP THE GUN VIOLENCE Remix was created to encourage young people to consider a path other than revenge, murder, and jail.
ENOUGH STOP THE GUN VIOLENCE Remix is a fantastic means of blending music therapy with holistic health education to promote and shape more desirable lifestyle choices.
The video for ENOUGH STOP THE GUN VIOLENCE Remix is currently in production and will be available soon.
Join the healing:
https://www.lovelovinglove.org
Listen to ENOUGH STOP THE GUN VIOLENCE Remix:
https://www.instagram.com/lovelovingloveinc
https://www.facebook.com/dareallovelovinglove
Contact Detail:
Company Name: LoveLovingLove Inc
Contact Person: Rashida Ali-Campbell
Email: Send Email
Phone No: 610-931-0826
Country: United States
Website Url: https://www.lovelovinglove.org/


Source: www.PRExhibition.com