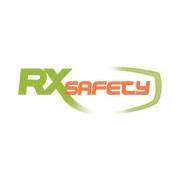 09/17/2021 – Middlesex, NJ: Rx Safety, the family-owned and rub optical lab and online store, is announcing a new edition of F126 prescription safety goggles and accessories. Wearing these new goggles and leveraging these new accessories, you can see as clearly as possible, be protected from flying dust and other types of debris, and look stylish at the same time. Better yet, you can get these goggles and accessories for low, extremely competitive prices.
To learn more about our new F126 goggles and accompanying accessories feel free to visit our website.
Expanding On a Popular Frame
Looking across the entire Rx Safety inventory, the F126 model is one of our best-selling models. It is fantastic safety glasses that help our customers see clearly—wherever they are. Moreover, the glasses are comfortable, safe, and prescription available, letting wearers look their best when they are wearing these frames.
Considering the popularity and success of the F126, the Rx Safety team decided to go one step further and expand the line. Now, customers can purchase the F126 goggle and plenty of other accessories to help them see clearly in even the most challenging of environments.
As for the F126 goggles themselves, customers can see that these goggles have a wide range of protective features. Those features include things like a rectangular protective frame, removable side shields, and high-quality TR-90 Nylon. These goggles even have ANSI Z87-2+ approval, meaning that wearers can be confident that their eyes are sufficiently protected. Customers can find these goggles in black.
Customers will find that this new frame is extremely versatile. There are plenty of accessories that can customize the experience and suit every wearer's unique needs. For instance, the F126 goggles can be used as goggles or regular glasses, as customers can separately purchase a temple bar. Customers will also find that there are two different foam gaskets that can be used with these goggles. These gaskets can protect wearers' eyes from dust and debris in any type of environment. The main difference between both gaskets is that one has more high-end material than the other, but both are great options to protect wearers' eyes from any type of flying debris.
Finally, there is the F126 strap, which can help secure wearers' F126 goggles to their faces. This strap is useful in all sorts of situations. Primarily, however, it is a must-have accessory if wearers plan on wearing the F126 goggles in challenging or hazardous situations. Investing in this strap, wearers can focus less on their eyewear and more on the work that is in front of them.
Purchasing These New Products
The F126 goggles and accessories represent the latest examples of a history of innovation within Rx Safety. These high-quality products can help so many different wearers see extremely clearly, complete their best work, and look great when doing so.
Click here to visit Rx Safety's website and to learn more about these goggles and accessories. Any questions can be sent to service@rx-safety.com or by calling +1 866 653 5227.
About Us:
Rx Safety is an American manufacturer of affordable prescription safety glasses and performance eyewear. A family-owned and operated business, with a state-of-the-art digital ophthalmic lab and the online store providing affordable, top-of-the-line prescription safety glasses, sunglasses and performance eyewear on the market. All the safety glasses always meet or exceed the ANSI Z87+ standards for high impact, to be safe and secure while working in any kind of hazardous environment. Besides standard safety glasses, we offer a broad selection of prescription shooting and tactical glasses, prescription youth sports glasses, fishing and motorcycle glasses designed and tested to meet our high standards. As an authorized distributor of Wiley X, Bobster, ESS, and BodySpecs, Rx-Safety.com offers a full line of prescription safety glasses straight from the manufacturer at wholesale prices. Feel free to call at 732-356-1493 or email at service@rx-safety.com.
Contact US:
Like us: https://www.facebook.com/RxSafety/
Follow us: https://www.instagram.com/rx_safety/
Subscribe us: https://www.youtube.com/user/RXSafetyVideos/
Retweet us: https://twitter.com/RXSafetyEyewear/
Contact Detail:
Company Name: RX Safety Glasses
Contact Person: Ryan Phillips
Email: Send Email
Address: 123 Lincoln Blvd, Middlesex
State: NJ 08846
Country: United States
Website Url: https://rx-safety.com/


Source: www.PRExhibition.com