UK-based health and wellness brand, Purely Fertility, announce the launch of their multi-vitamin and mineral supplements with more than 20 vitamins and minerals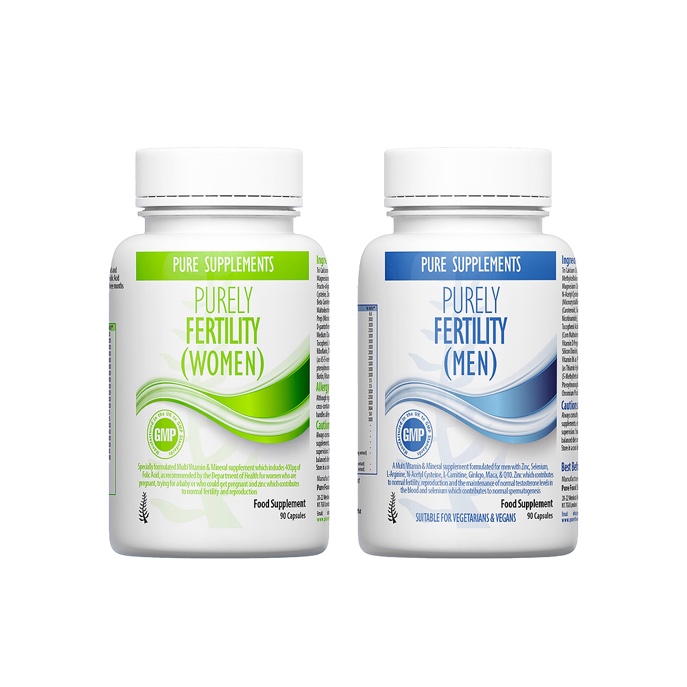 The team at Purely Fertility has reiterated their dedication to providing premium quality fertility supplements to customers in the UK and other parts of the world with the recent introduction of their new products. The supplements are formulated with ingredients that have been identified to support normal ovulation in women and help the maintenance of normal testosterone levels in the blood and selenium.
Infertility remains one of the major issues faced by millions of couples in different parts of the world. The case is not particularly different in the United Kingdom, with a recent NHS report stating that "around 1 in 7 couples may have difficulty conceiving." In a related development, several brands have emerged across the globe to provide possible treatment options for infertility. Unfortunately, many of the solutions are either exorbitantly priced or fail to effectively address the issues. However, Purely Fertility aims to change this narrative by tackling the problem from the root – food.
Purely Fertility (Men) contains Zinc, Selenium, L-Arginine, N-Acetyl Cysteine, L-Carnitine, Ginkgo, Maca, & Q10, with 20 vitamins and minerals, formulated to be suitable for vegetarians. There is also Purely Fertility (Women), containing 24 vitamins and minerals in the correct amounts to support normal ovulation and improve their chances of natural conception.
For more information about Purely Fertility and the range of products offered, visit – https://www.purelyfertility.com. The journey to parenthood also continues on social media, including Facebook and Instagram.
About Purely Fertility
Purely Fertility was founded as a UK-based health and wellness brand to deliver high-quality fertility supplements to customers. The company's products are made in compliance with the highest quality and standards as set by Good Manufacturing Practice (GMP) and in conformity with EU standards and regulations.
Contact Detail:
Company Name: Pure Food Supplements Limited
Contact Person: Media Relations
Email: Send Email
Phone No: +443337729258
State:  London
Country: United Kingdom
Website Url: http://www.purelyfertility.com

Source: www.PRExhibition.com