09/15/2022 – Lutz, Florida: AttenuTech®, a leader in radiation safety protection gear, now carries a line for Maternity panels. The purpose of this is to protect expectant mothers from the harmful effects of radiation. Of course, this is an extremely important segment of radiation patients, and all healthcare professionals want to make sure their pregnant patients are fully protected. The Attenutech Maternity Panel Category features a pregnancy lead apron, and here we review it for protection, durability, and safety.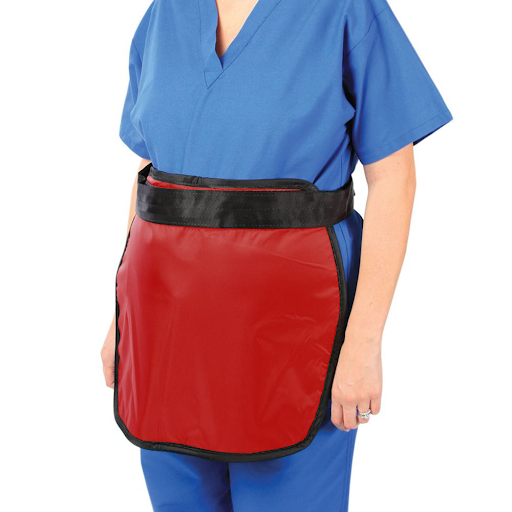 Attenutech states that their mission is to provide maximum protection for all our customers. In fact, many of these important customers are women that work in segments where they have exposure to radiation. Sometimes, they are also a patient in need of an x-ray. Therefore, Attenutech works hard to ensure that their female clients and customers have the protection that they need. This is critical against the harmful effects of scatter radiation. Often in this segment, customers wish to protect themselves from scatter radiation during pregnancy. Therefore, this is why Attenutech's specially developed lead apron for pregnancy is important to many. This specially formulated lead apron perfectly protects both mother and child during radiation procedures such as x-rays.
Women who work in the operating room and go through exposure to fluoroscopy and x-rays daily need optimum protection for their pregnancies. Also, even though wearers are often overly cautious and always wear a lead apron, they can still be extremely nervous about the risks to their unborn child. This is very reasonable of course, because men, women, and children are all susceptible to the harmful effects of radiation. Expecting mothers who have exposure to scatter radiation want to know that they have the best radiation protection for any environment. At Attenutech, we are here to ensure that that happens.
Attenutech's pregnancy lead aprons are the same, high-quality material as their regular dental lead aprons and regular lead aprons. Attenutech lead aprons are an ultra-protective lead clothing item. It is primarily to protect patients from radiation exposure during X-rays. A lead apron is a thin rubber material on the outside and a lead center material on the inside. The difference in our pregnancy lead aprons is that they are cut for pregnant women's stomachs to protect them and their child. This is perfect because it allows the mother as much comfort as possible.

The Attenutech pregnancy lead apron will protect your unborn child from all the radiation exposure so there is no need for concern. In fact, lead aprons are made to attenuate the x-ray beam at least 95 to 98%. Therefore, this means that, at most, only 2 to 5% of the x rays could even get through the apron. Attenutech aprons provide all this protection and more. Attenutech is well trusted by many and they are firm in their mission to provide the ultimate protection against radiation for expectant mothers. The design of this apron is especially for "expecting" techs and doctors.
The Maternity panel is a separate added panel to protect the critical areas. It is a one size fits all piece with room for expansion as your pregnancy develops. In addition, it is available in many colors and patterns. Head to attenutech.com to check it out!
About Us:AttenuTech® provides radiation protection products for physicians, techs, nurses, and staff who utilize Fluoroscopy for imaging procedures. At AttenuTech®, we are dedicated to implementing the best radiation protection in high-risk surgical environments. With a manufacturing presence in the United States and Europe, we guarantee the highest quality of products and services in the radiation protection industry. We provide affordable and applicable solutions through state-of-the-art technologies and modern equipment. All AttenuTech® products are CE Certified, and manufactured with strict adherence to applicable laws, standards, and regulations, assuring the highest levels of protection, confidence, and quality.Contact Information:
Like us: https://www.facebook.com/attenutech/
Follow us: https://www.instagram.com/attenutech_radiationprotection
Retweet us: https://twitter.com/attenutech
Contact Detail:
Company Name: AttenuTech®
Contact Person: Ryan Phillips
Email: Send Email
Phone No: +1 813-909-8330, 1-800-757-2703
Address: 24008 State Road 54 Lutz
State: FL 33559
Country: United States
Website Url: https://www.attenutech.com/


Source: www.PRExhibition.com